Residential Cleaning
Janitorial Services
Commercial Office Cleaning
Sanitizing Services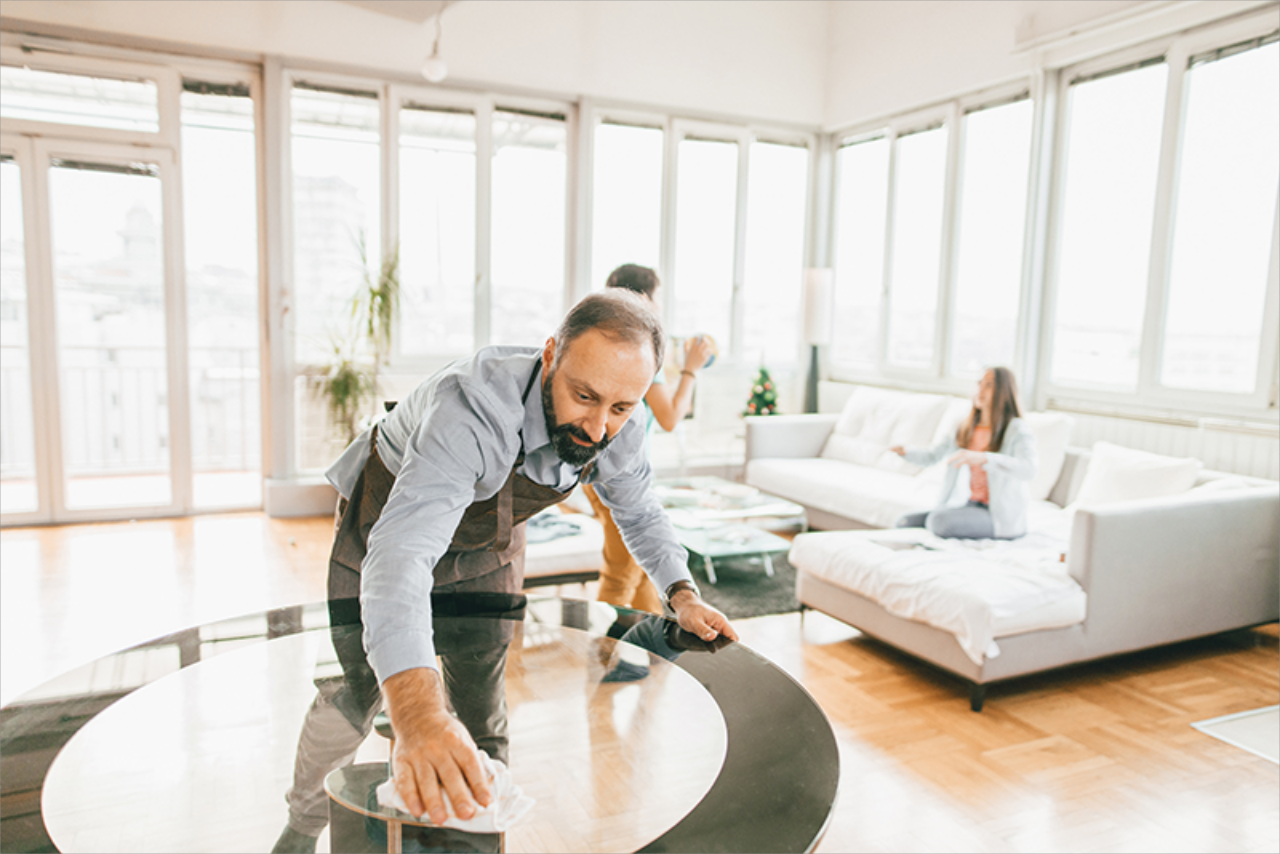 Residential Cleaning
Flexible Schedules, Quality Work
Your home is unique. Our services are customized to fit your home, your lifestyle and your schedule. We are not a franchise required to follow set protocols to clean your home. We are an independent company with the flexibility to fit our services into your specific needs.
The most frequent questions we receive are "how much does it cost?" and "what do you do in my house?" The answer to the first question (cost) is both simple and complex: often times clients are a bit surprised at the affordability of our services. Also we will need to discuss what your specific needs are prior to providing an accurate cost. We can usually get pretty close to an actual cost without seeing your home, but the best way to get a cost is to request an actual quote.
The second question is answered the same way - we do what you want us to do. Although it is pretty simple to say "I want my house cleaned," that phrase means different things to different people. For us to make you happy we need to learn what it means to you.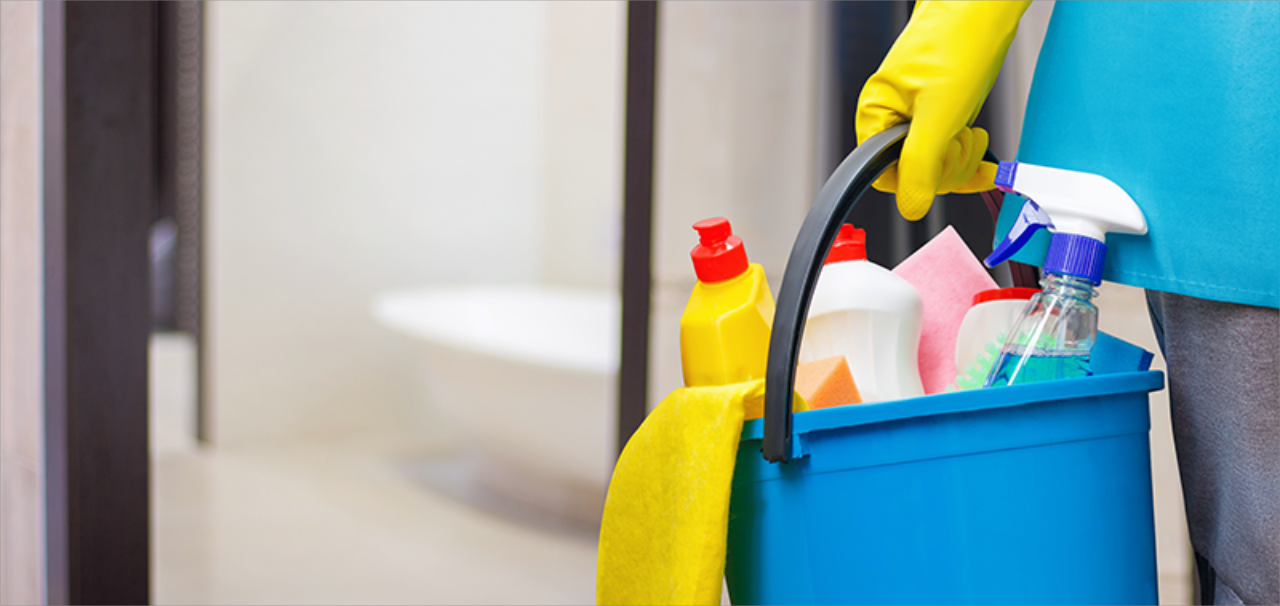 Janitorial Services
The Cleaning Guy offers flexible cleaning schedules to work around your daily operations and activities. Our cleaning teams are available at any time, day or night, to sweep, scrub, and otherwise clean your business or commercial property. Let us care for vacuuming, sweeping and moping, dusting, cleaning windows, counters, bathrooms, and even restaurant kitchens so you can focus on more important business matters. Contact us for a full list of services available or for more information on special requests for your cleaning needs. We are happy to offer an estimate for your commercial cleaning projects.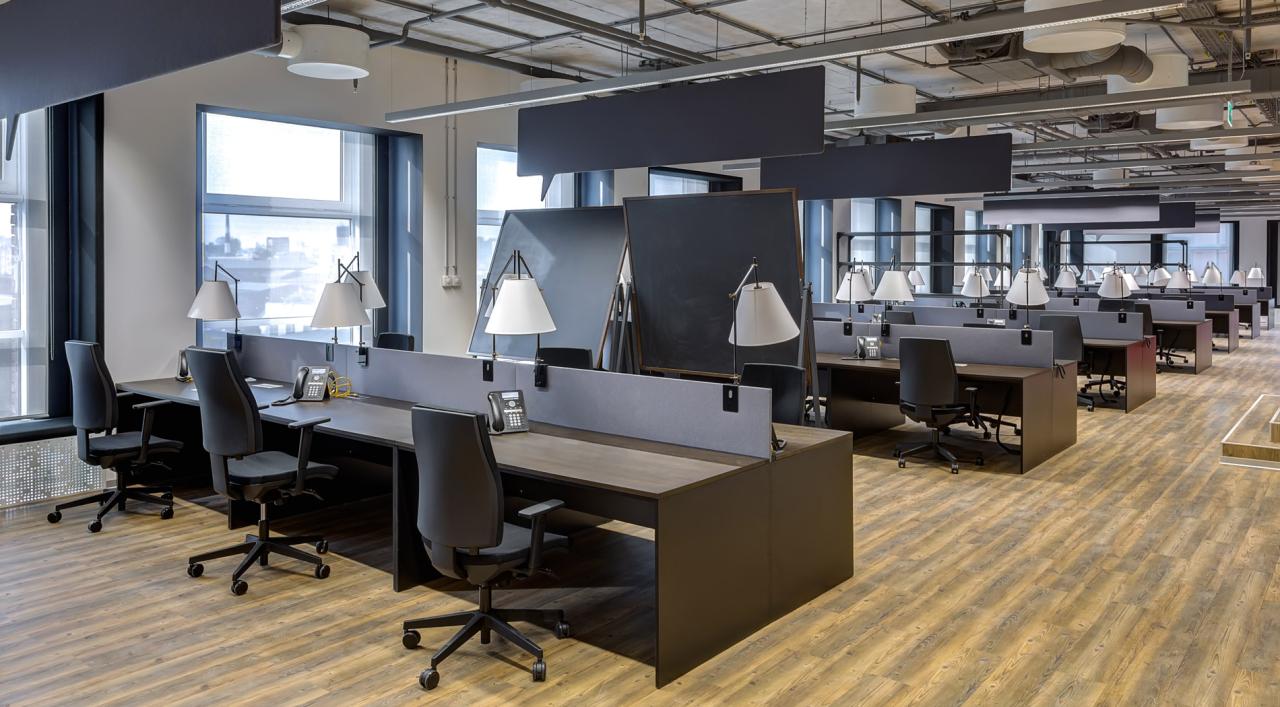 Commercial Office Cleaning
Whether you have a large multistory office complex or a small one-person office, we can help you project a professional image. We offer a wide range of janitorial services including basic cleaning with flexible schedules, carpet cleaning, restroom service and hard floor care.
We can provide cleaning services to:
✓ Retail establishments
✓ Churches
✓ Financial institutions and banks
✓ General offices
✓ And many other facilities
Some offices are cleaned nightly while others only once per month. As with all of our services, you make that decision and we work within the parameters you provide. Of course, we can offer guidance and suggestions but the final decision is yours.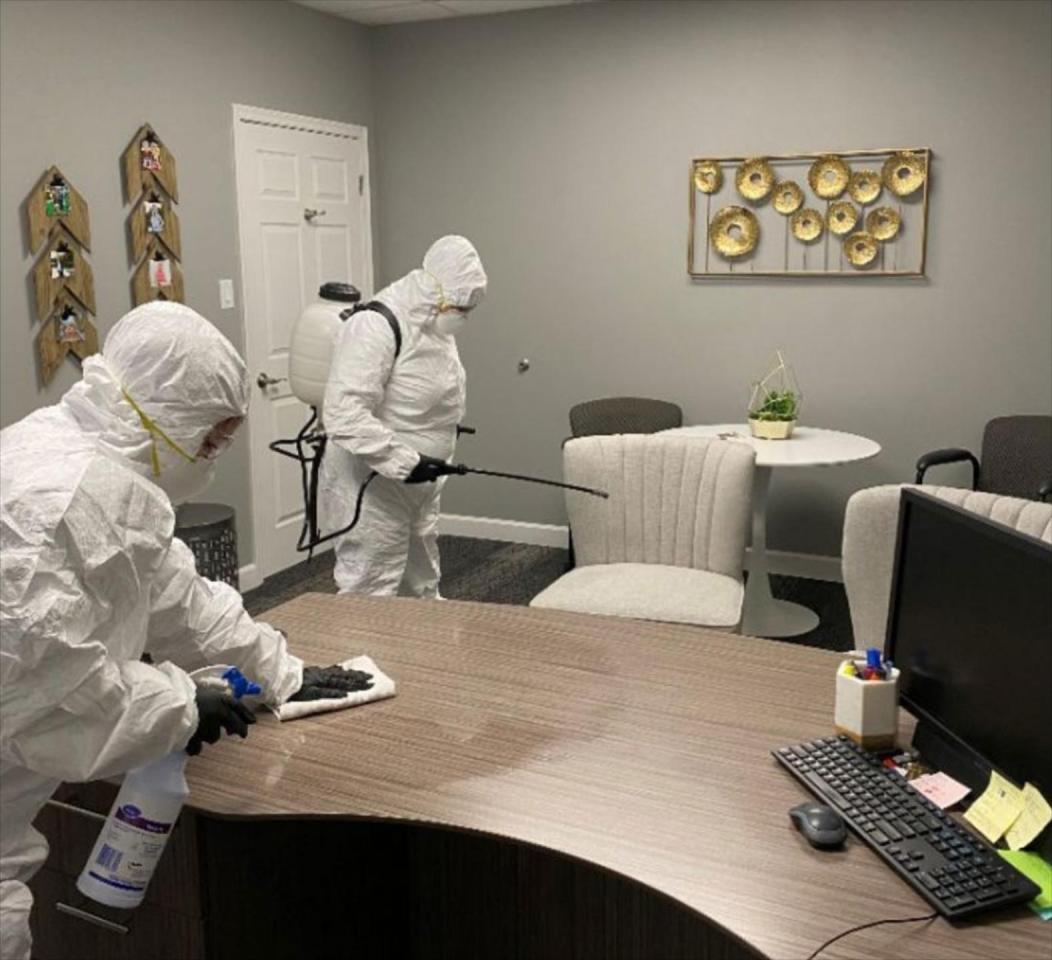 Sanitizing Services
Sanitizing lowers the number of germs on surfaces or objects to a safe level, as judged by public health standards and requirements. This process works by cleaning and disinfecting surfaces or objects to lower the risk of spreading infection. - Centers for Disease Control and Prevention
Businesses & Office Buildings
Multi-living & Assisted Living
Industrial & Warehouses
Restaurants & Retail Stores
Daycares & Schools
Churches & Religious Centers
We offer professional sanitizing services for office buildings, medical buildings, churches, and other places of business. With the 2020 pandemic of COVID-19, cleaning and sanitizing surfaces and objects that are touched often is more important than ever. We offer a variety of scheduled sanitizing maintenance services for businesses using only safe, effective, CDC approved, and industry-approved cleaning methods and products. Our sanitizing services include spraying and fogging methods. Both sanitizing techniques are safe for adults, children, and pets that are CDC approved products to reduce viruses and germs to lower the risk. Contact us today for more information.