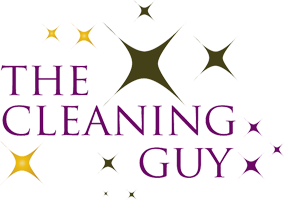 The Cleaning Guy | Residential & Commercial Cleaning Company
HOUSE CLEANING | JANITORIAL SERVICES | CARPET CLEANING | WINDOW CLEANING
The Cleaning Guy is a full service cleaning company based in Springfield, Illinois with locations in Bloomington and Jacksonville, Illinois. We are locally owned and NOT a franchise operation. We offer a variety of services each tailored to your specific needs and desires. Our schedules are built around times convenient for you.
We have been offering services to clients since 2007 and have never asked a client to sign a term contract. We are fully insured and will provide you with a certificate of insurance upon request.
Our employees are trained in not only the latest cleaning processes but also taught about the surfaces in your home and the best methods to clean them. We provide and use high quality supplies and equipment. All cleaning products are safe and approved for both residential and commercial applications.
We offer cleaning services for Residential as well as Commercial clients. Please click on the respective words or bars at the top of this page for more details about each type of service. We also service many National Accounts through various contract providers.